Focus on Azerbaijan
IICEC is providing this Special Issue on Azerbaijan because of its increasing importance to Turkish, European and world energy markets. Azerbaijan's critical geographical location, linking the Caspian Sea's hydrocarbon resources with Turkey and Europe are making Azerbaijan a rising star in global energy markets and a key resource with which to develop the Southern Corridor. The Southern Gas Corridor, will make, for the first time, Caspian natural gas available to European markets and significantly increase Europe's natural gas security by diversifying its sources of supply. Turkey is also relying on Azerbaijani gas to realize its national energy policy goals and to diversity its sources of energy imports.
The State Oil Company of the Azerbaijan Republic (SOCAR) is responsible for bringing about these benefits. It is greatly expanding its capacity to export natural gas to Turkey with the recently inaugurated Trans-Anatolian Natural Gas Pipeline (TANAP) project
TANAP is a visionary project that can not only meet Turkey's natural gas needs but provide significant quantities of natural gas to Europe via the Trans Adriatic Pipeline (TAP) Project, the Southern Gas Corridor (SGC)'s key connection. SOCAR is also Turkey's largest foreign investor ($19.5 billion by 2020) including, beyond TANAP, major petrochemical and refinery projects.
This Special Issue contains:
A report on the visit by Dr. Fatih Birol, IEA's Executive Director, to Azerbaijan
An update on Azerbaijan's energy profile.
An interview with the CEO of SOCAR Turkey, Mr. Zaur Gahramanov.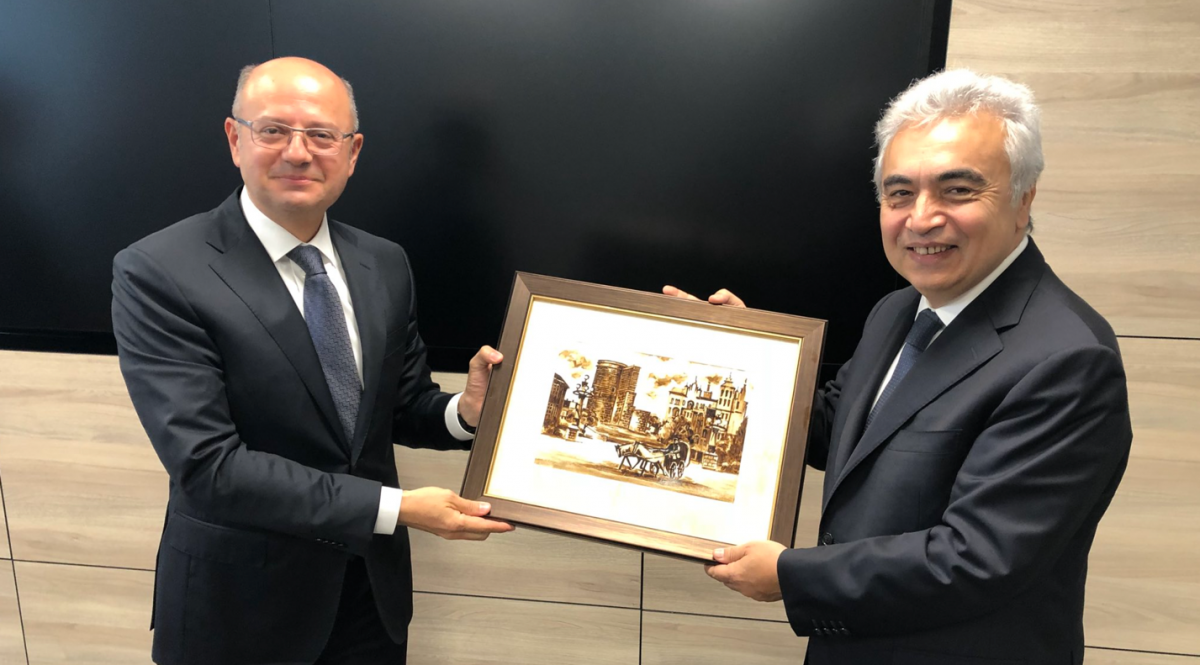 Minister of Energy Parviz Shahbazov and Dr. Fatih Birol met in Baku to deepen the IEA relationship with Azerbaijan