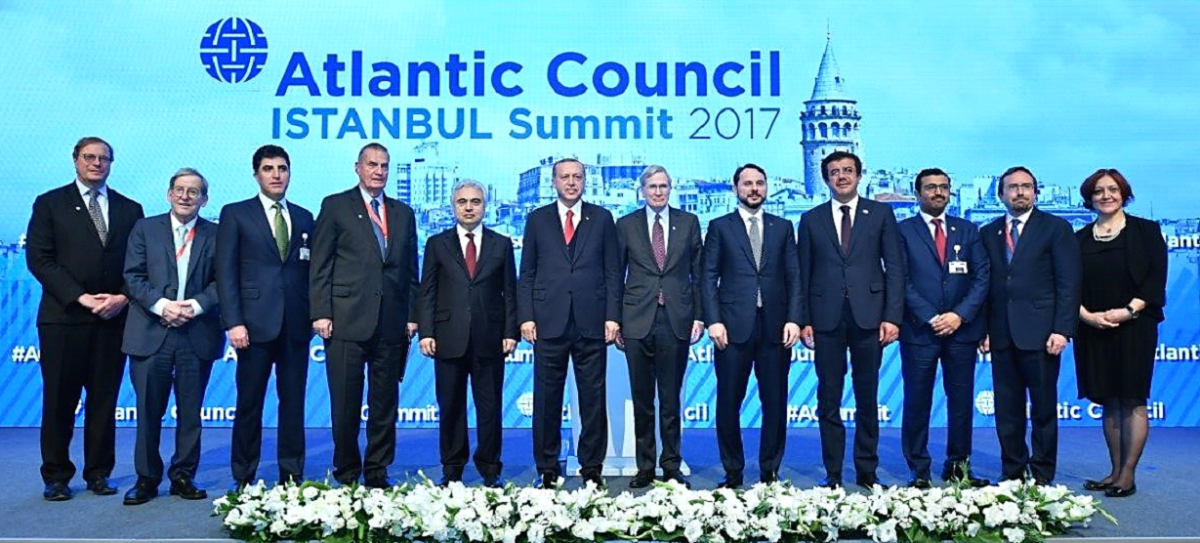 Special Feature on the Atlantic Council Summit
The Atlantic Council Summit (27-28 April 2017) hosted world leaders and top business leaders for the 8th time in Istanbul. The agenda included the opportunities and challenges for the economy, energy and national security. Dr. Fatih Birol, Executive Director of the International Energy Agency (IEA) provided the keynote address for the first day of the Summit and Turkish President Recep Tayyip Erdoğan provided the keynote address on the second day. More than 500 high-level international government and business leaders attended.
Istanbul: A Key Energy Player in the Region
Dr. Fatih Birol, also IICEC's Honorary Chairman, noted that hosting the Summit in Istanbul was appropriate due to Turkey's role in the region as a key energy player. Birol noted that Turkey is in the center of 70% of the world's hydrocarbon reserves.
Energy Market Changes
Birol noted profound changes and uncertainties in global energy landscape. U.S. tight oil and shale gas has transformed the global energy scene. Growth of tight oil and shale gas, is not only changing energy markets but also redefining the parameters of energy geopolitics. To put it in context, between 2009 and 2016, the increase in U.S. oil and shale gas has transformed the global energy scene. Between 2009 and 2016, the increase in US oil production and shale oil production exceeded Iraq's or Iran's total production. Birol continued that we are witnessing a second revolution in the LNG market, becoming more transparent and competitive. In Europe, this is an important discussion. About 75% of the European existing contracts with the major pipeline exporters are coming to an end in the next five years. In the last seven years, 14 new countries in Europe, Asia and elsewhere started to import LNG.