IEA Executive Director Fatih Birol met with President Ilham Aliyev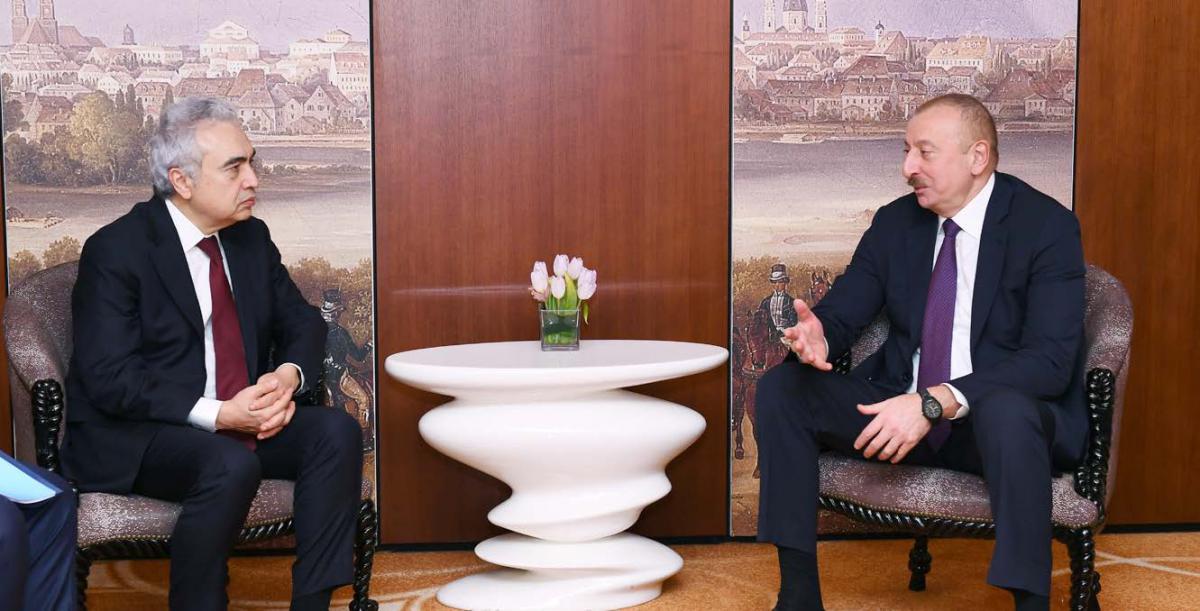 Executive Director of International Energy Agency (IEA) Fatih Birol met with President of the Republic of Azerbaijan Ilham Aliyev in Munich. Fatih Birol hailed President Ilham Aliyev's speech at the Energy Security round table held as part of the Munich Security Conference. The Executive Director noted that Azerbaijan is known as a very reliable partner in the global energy market,
describing this as a result of the policy pursued by President Ilham Aliyev, and emphasized the importance of the steps taken by Azerbaijan in recent years towards the development of alternative energy sources. ''Azerbaijan is well-known as a reliable partner in the energy market.
It is a result of President Ilham Aliyev's successful policy.'' Birol said. Azerbaijan initiatives within OPEC+ format was hailed at the meeting. The sides also exchanged views on the current state of the global energy market.