10TH IICEC ENERGY CONFERENCE BROUGHT TOGETHER GLOBAL ENERGY DYNAMICS

Sabancı University Istanbul International Energy and Climate Center (IICEC), which brings together key stakeholders in energy and climate since its establishment in 2010, brought the energy world together at the 10th Annual IICEC Energy Conference.
The International Energy Agency's (IEA) World Energy Outlook 2019 report was also launched for Turkey during the conference held in Istanbul on December 20, 2019.
Senior public representatives, executives of global leading organizations in the national and international energy sector, and representatives of leading universities, policy centers and think tanks attended the conference, hosted by Güler Sabancı, Sabancı University Founding Chairman of the Board of Trustees and Prof. Carmine Difiglio, Sabancı University IICEC Director
More Liberalized
Natural Gas Market with
Multi-Players
Minister of Energy and Natural Resources Fatih Dönmez, the honorary guest of the conference,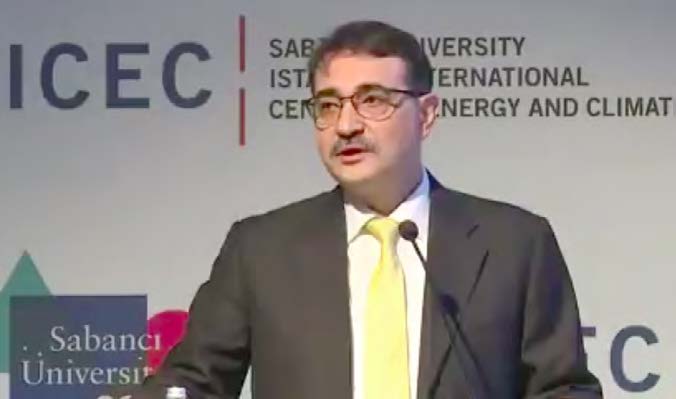 made important statements about Turkey's energy policies. "Turkey is a natural energy center with its two onshore and two FSRUs with underground storage facilities and various gas entry points." said Minister Dönmez, during his opening remarks
Minister Dönmez stressed that the energy trading centers need risk assessment tools, and EXIST would improve these tools to market players in the near future. "Therefore, Turkey's natural gas market will contribute to regional welfare with multi-players." said Minister Dönmez. Minister Dönmez highlighted the importance of increasing the number of sellers and buyers in a liberalized market and said, "We need to achieve a more developed market by attracting more sellers and buyers to be a real energy trading center, rather than being an energy transit country."
"We are currently working on a new tariff model for consumers who would like to buy electricity only from renewable resources." said Fatih Dönmez, emphasizing their policy for promoting local and renewable sources.
Highlighting the importance of transformation in the electricity market, he stressed that Turkey should build up an ecosystem for producing and exporting technology, rather than importing and using it.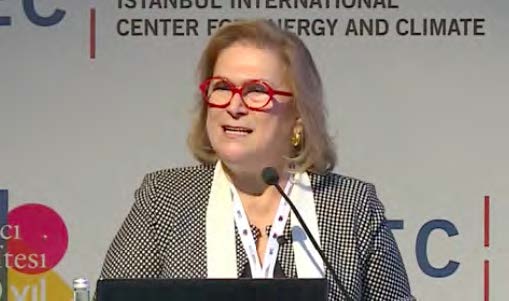 "We are Moving Towards an Energy Ecosystem that Is Rapidly Transforming with the Effect of Technology"
"We are conducting the 10th Annual Energy Conference of IICEC, befitting its identity of 'International Research Center' in the 20th anniversary of the Sabancı University." said Güler Sabancı, during her opening remarks.