IICEC Launches Turkey Electric Vehicles Outlook
Sabancı University Istanbul International Center for Energy and Climate (IICEC) launched its first-ofits-kind Turkey Electric Vehicles Outlook (TEVO) report at a highlevel conference: Electric Vehicles Outlook, Global & Turkey. This hybrid event hosted a broad range of participants.
The conference opened with a keynote speech by the Executive Director of the International Energy Agency (IEA) and IICEC's Honorary Chair Dr. Fatih Birol and continued with guest speakers Gürcan Karakaş, CEO of TOGG, and Haydar Yenigün, Chair of Automotive Manufacturers Association (OSD).
Following the opening speeches, IICEC Director Bora Şekip Güray presented the TEVO report. The conference concluded with a highlevel panel session that discussed business visions and perspectives pertaining to electric vehicles and e-mobility.

Dr. Fatih Birol: "Governmental Support is Crucial for Successfully Implementing Electric Vehicles"
In his keynote speech, Dr. Fatih Birol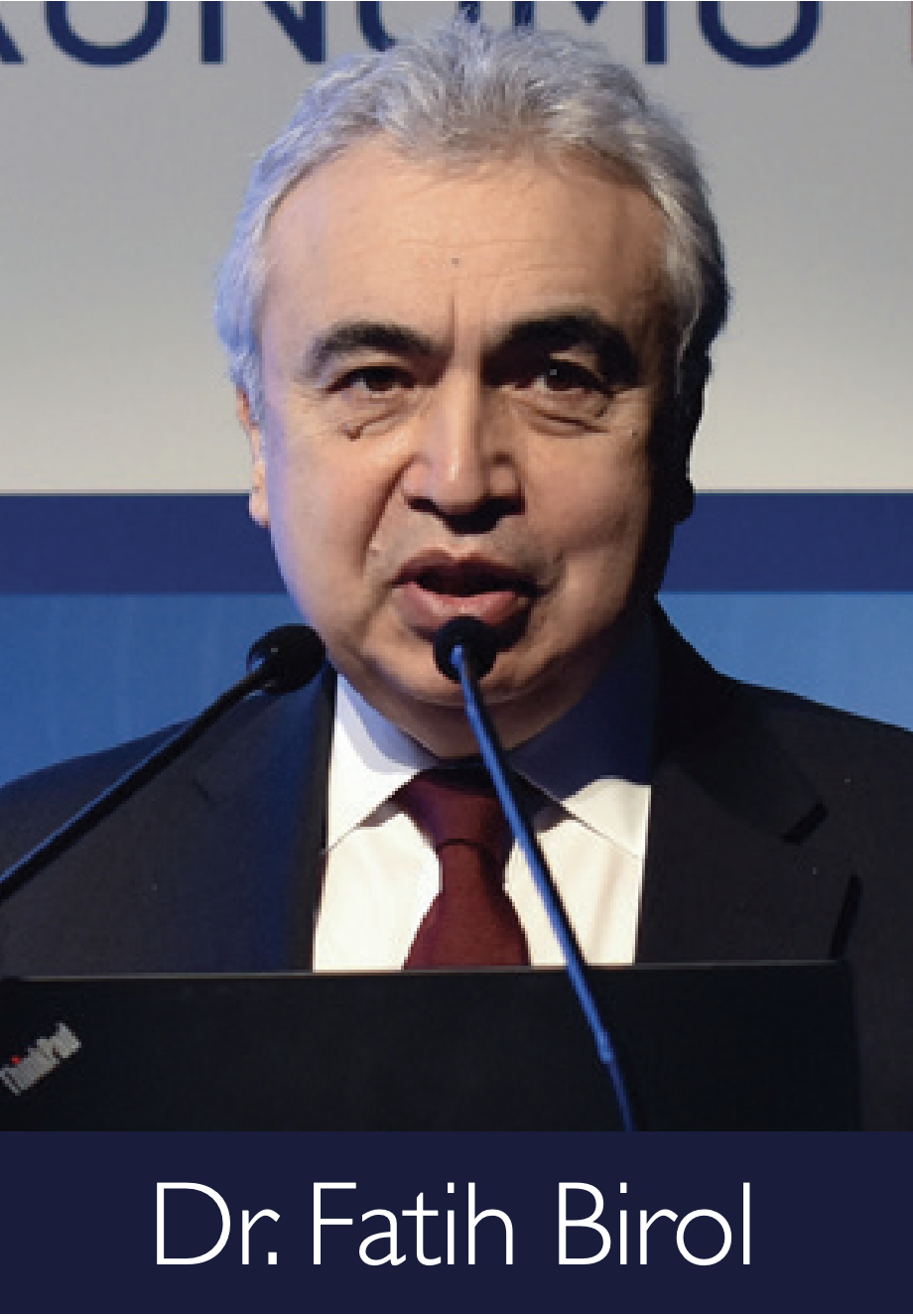 addressed the latest developments in the global energy market including the rising share of electric vehicles on the road, energyclimate interactions, and energymarket dynamics. Dr. Birol started his remarks by underscoring the importance of IICEC's event in addressing the potential of electric vehicles in Turkey. He highlighted that high commodity prices, which are more than seven-fold higher
than previous years, as the most important energy agenda topic and emphasized high demand, production gaps, and supply shortages as the three major reasons for triggering price hikes. "Some oiland gas-exporting countries did not deliver their production to the market despite having excess capacity. This is a major problem in Europe and Asia and is something that we must report. The cold weather during winter may result in higher prices," he warned.
"Climate Change Plays Major Role in Shaping Policies"
By emphasizing that 80% of GHG emissions are due to oil, natural gas, and coal consumption, Dr. Birol pointed out that clean energy is the only way to address climate change
"Some important steps have been taken so far and the most important achievement, in my opinion, was at Glasgow last month. After the COP26 UN Climate Change Conference, 90% of the world economy became covered by climate-related commitments. There is a solid commitment for having net-zero emissions by 2050 and some later, for example for Turkey by 2053, China by 2060, and India by 2070," he added. Regarding the role of the IEA, Dr. Birol revealed that the agency prepares road maps for India and Indonesia to chart their progress towards their net-zero commitments and pointed out that almost all the countries carry out studies to determine how they can make net-zero a reality. Dr. Birol also commented that climate change is now playing a major role in shaping the policies.