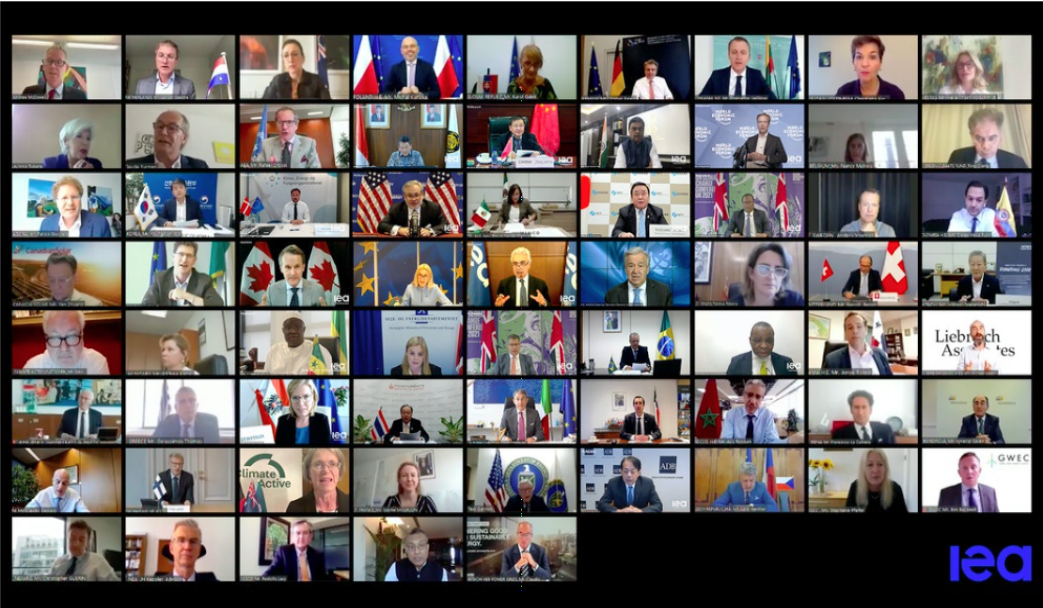 Ministers of World's Biggest Energy Consumers Met in the IEA Clean Energy Transitions Summit
The International Energy Agency (IEA) held its first Clean Energy Transitions Summit with the participation of ministers from dozens of countries, accounting for over 80% of the world economy on July 9, 2020. The ministers, the executives of global organizations, energy companies, and think-tanks discussed how to bring about a sustainable and resilient recovery from the Covid-19 crisis and achieve a definitive peak in global carbon emissions, according to IEA's statement on its web site. 3 The Summit was live-streamed across IEA digital channels to a worldwide audience that reached over 500,000 viewers.
Ministers participating in the Summit included those from the world's largest energy consumers: Minister
Zhang Jinhua of China, Secretary Dan Brouillette of the United States, Commissioner Kadri Simson of the European Union, Minister R.K. Singh of India, Minister Kajiyama Hiroshi of Japan, Minister Kwasi Kwarteng of the United Kingdom, Minister Bento Albuquerque of Brazil, Minister Seamus O'Regan of Canada, Minister Sergio Costa of Italy, Minister Gwede Mantashe of South Africa, Secretary Rocío Nahle of Mexico, Minister Arifin Tasrif of Indonesia, and Deputy Prime Minister Ribera of Spain.
Speakers also included United Nations Secretary-General Antonio Guterres, CEOs from across the energy sector, top investors, heads of regional development banks, and other key international organizations, past and present COP Presidents – including Secretary of State Alok Sharma of the United Kingdom – and leaders from civil society.
Participants discussed the impacts of the Covid-19 pandemic on their energy systems, underscoring the importance of finding ways to support clean energy transitions despite the current challenges at the first-ever IEA Clean Energy Transitions Summit.
Speakers highlighted that the IEA Summit comes at a pivotal moment when the world faces urgent and shared challenges to build back economies, create jobs, and accelerate clean energy transitions. Participants also applauded the IEA's Sustainable Recovery Plan, which sets out 30 actionable, ambitious policy recommendations, and targeted investments. The Plan, developed in cooperation with the International Monetary Fund, would boost global economic growth by 1.1% per year, save or create 9 million jobs per year, and avoid a rebound in emissions and put them in structural decline.