FORUM SPEAKERS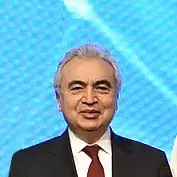 Dr. Fatih Birol
Executive Director
International Energy Agency (IEA)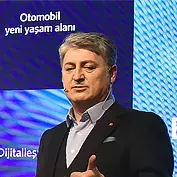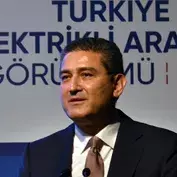 Haydar Yenigün
Chairman
Automotive Manufacturers Association (OSD)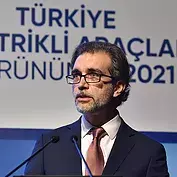 Bora Şekip Güray
Director
IICEC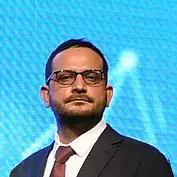 Mehmet Erdem Yaşar
Associate Director, Energy Eurasia MEA, SIG
EBRD Turkey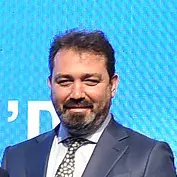 Sinan Ak
CEO
Zorlu Energy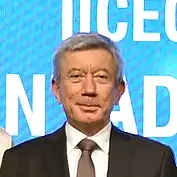 Ahmet Erdem
Country Chairman
Shell Turkey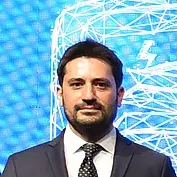 Özge Özden
General Secretary
Association of Electricity Distribution System Operators (ELDER)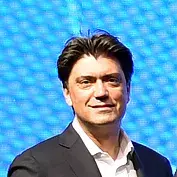 Özgür Özel
General Manager
SİRO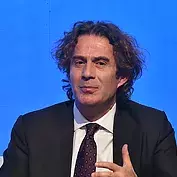 Murat Pınar
Chairman
EUROGIA, Eşarj
Electric vehicles pose great importance for energy and climate dynamics, thus is now one of the major items on global and Turkey's agenda. The topic was widely discussed during a high-level, timely conference: 'Electric Vehicles Outlook - Global & Turkey' organized in Istanbul by Sabancı University Istanbul International Center for Energy and Climate (IICEC). During the conference, the role of electric vehicles and e-mobility in the future of energy and climate was elaborated, discussed and future perspectives were outlined. In addition, IICEC's "Turkey Electric Vehicles Outlook" report, a first-of-itskind study in Turkey, launch was also made during the conference.
Dr. Fatih Birol, the Executive Director of the International Energy Agency (IEA), said the following: "There is a rapid development in the field of electric vehicles globally. In 2018-2019, two of every hundred cars sold in the world were electric cars. Today, we can see that the rate has neared 10 percent from the previous 2 percent. One of the most important items in the manufacturing of electric vehicles is battery. A growth of up to 10 times the current battery production capacity is expected by 2030".
Gürcan Karakaş, CEO of TOGG, said the following: "The rules of the game are changing in the world, across the energy sector, automobile world, and the technologies domain. As TOGG, we have a holistic approach to this market, because we are here to perform more than just manufacturing a car. In the first quarter of 2023, we are starting our mass production and market launch".
Haydar Yenigün, the Chairman of the Automotive Manufacturers Association (OSD), said the following: "The Green Deal gives us clear guidance and countries commit to it. As a matter of fact, most of the members of OSD will switch to nearly all of their production to electric vehicles by 2030. Because the automotive industry in Turkey exports more than 85% of its production to Europe; first passenger cars will go electric, and they will be followed by light commercial vehicles, and then trucks and buses will join to the electric club''.
Bora Şekip Güray, Director of IICEC presented the "Turkey Electric Vehicles Outlook" report prepared by IICEC. Guray highlighted that the report includes an analytical approach to today and tomorrow of electric vehicles and that the study is a first-of-a-kind in Turkey.
Güray also presented the 5 solid recommendations for Turkey to realize its high potential in e -mobility with multiple energy-related, environmental, and other benefits:
1. Determining concrete, realistic, and achievable policy targets in line with the 2053 net-zero target and clean energy transformation, and implementing guiding and supporting mechanisms;
2. Ensuring the sustainability of this transformation through the development of green energy resources.
3. Developing a holistic e-Mobility ecosystem that focuses on the environment and technology, through public, private, and academic cooperation and coordination to maximize societal benefits.
4. Accelerating R&D and domestic production in technologies that offer high-value propositions such as digitalization, smart systems, and energy storage.
5. Strengthening the individual and corporate entrepreneurship ecosystem and human resources potential to help position Turkey as a regional and global actor in EVs and e-Mobility."
Güray highlighted that, according to the High Growth Scenario in the Turkey Electric Vehicles Outlook report, electric vehicles reach a share of above one-third in total annual sales and the electric vehicle fleet reach 2 million by 2030. In this scenario, Turkey could achieve savings of 2.5 billion USD on its oil bill.
Following the opening speeches, a high-level panel was held which was moderated by Mehmet Erdem Yaşar, Associate Director for Energy at EBRD Turkey. Speakers of the panel were Sinan Ak, CEO of Zorlu Enerji; Ahmet Erdem, Country Chairman of Shell Turkey; Özge Özden, General Secretary of the Association of Electricity Distribution System Operators (ELDER); Özgür Özel, General Manager of SIRO; and, Murat Pınar, Chairman of EUROGIA and of Eşarj.
Photos