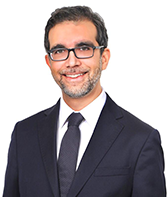 Name: Bora Şekip Güray
Title: IICEC Director
E-Mail:bora.guray@sabanciuniv.edu
Research Activities:
Bora Şekip Güray leads the research related activities of IICEC in close collaboration and dialogue with key stakeholders and oversees research studies for a more secure and clean energy system that includes pathways for a more efficient, competitive, technology-driven and sustainable energy future. Güray is one of the leading authors of the IICEC Turkey Energy Outlook, IICEC's flagship publication. 
His own research includes power markets, natural gas markets, energy investments, energy security, renewables, electric vehicles, broader clean energy topics and sustainability. In his previous roles in public and private sectors in the field of energy, he was involved in projects regarding energy policy, energy planning, energy market design and operations, energy security, energy investments as well as asset development, management and optimization.